We combine deep industry expertise with newly uncovered insight to offer you long term solutions that are both illuminating and actionable for your company's...
With our forward-thinking approach, we can help you identify business risks and potential obstacles and help clients leverage legacy and emerging technologies...
We offer specialised audit and advisory solutions to the banking, treasury, and other financial services sectors.
We at SNG Grant Thornton are uniquely placed to provide proactive service delivery and expertise that is locally focused in the longer term to help your...
Our team possess a wealth of expertise and a strong record in this industry to bring you pragmatic solutions that are realistic and sustainable
We assist both public and private sector organizations to adapt to the shifting tourism environment.
We know that every organisation is different. We offer your organisation advice and tailored solutions based on our Education Sector expertise to meet its...
Related insights: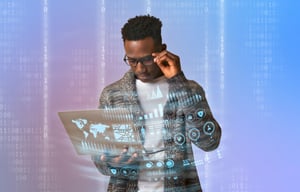 How are you ensuring your organisation is sustainable for the future?
As our clients continue to extend domestically and internationally, back-office processes can become an unwanted distraction from core business operations.
We work with a multitude of organizations to improve their finance function efficiency, reduce costs associated with business processes and provide a complete solution to the challenge faced by South African organizations.
Book a call today and we can help eliminate your back-office processes.
Our client solutions include:
Accounting services
Reviewing of Annual Statements
Preparation of the annual financial statements for approval by the directors/members
Preparation of monthly management accounts
Assistance with the writing up of the books and records of the business
Preparation of value-added tax (VAT) returns, SARS review and objections
Cloud solutions for accounting systems including setting
Tax compliance
New Income Tax registrations, Changes in client details
VAT registration, preparation of returns, deregistration, objections and appeal of penalties and interest
PAYE registration, preparation of returns and objections
Tax Clearance certificates for CIPC deregistration, Financial emigration and Foreign Investments
Setup of payment on e-filing
The submission/review of the tax returns in relation to normal
tax, withholding taxes including tax directives.
The completion and submission of annual tax returns (including tax IT14 SD where applicable) to SARS including submission of provisional tax
Assistance to complete IT3(a) and IT3(b) certificates
Value-Added Tax (VAT) services
Objection and appeal of penalties and interest.
Payroll services
Setting up new clients
Managing your company's payroll system including payslips, PAYE, UIF, SDL and workmen compensation
Tax reconciliations including setting up and submission of IRP5's, EMP501, EMP201 returns
Payslip printing and delivery or electronic options
PAYE registration, preparation of returns and objections
Cloud solutions for payroll systems including
Back office outsourcing
SMME and/or local branches
Large and complex
System implementation and brand development
System implementations
System development
Strategy development
System training
Brand development
Digital marketing
Secretarial services
Company registration with Customized Memorandum of Incorporation -Private company, personal liability company, Trusts, NPOs, Co-operative.
Package includes CK, BEE certificate, Tax pin & business profile
Any amendments to the Memorandum of Incorporation and conversion of Companies/Close Corporation
Allotment and transfer of shares, the redemption of shares, share buy-backs, payment of security transfer of tax
All company amendments, including change of directors, auditors, company secretary, registered address, location of company records, financial year-end
Reporting of transactions to TPR
Preparation of resolutions and minutes
Deregistration of Companies and Close Corporations
Lodgement of annual returns and financials accountability supplements
Any amendments related to Close Corporations
Maintenance of statutory records, electronic company registers and minute books
Conveyancing Certificate
Subordination Agreements
Confirmation of Directors/Members/Shareholding
Preparation of iXBRL financials for CIPC submissions
Business process outsourcing (BPO) and shared service centre (SSC)
Operation optimization
Feasibility studies
Preparation of business plans and proposals
Strategic and Business Planning
Working capital management
B-BBEE services
Broad-Based Black Economic Empowerment certificates (BBBEE)
B-BBEE ownership and joint venture certificates
Corporate Finance
Acquisitions and Disposals
Financial Structuring
Due Diligence Reviews
Valuations
Global compliance partnering
Local statutory financial reporting
Tax compliance
Payroll administration and local country filings
Statutory compliance and local country filings