We combine deep industry expertise with newly uncovered insight to offer you long term solutions that are both illuminating and actionable for your company's...
With our forward-thinking approach, we can help you identify business risks and potential obstacles and help clients leverage legacy and emerging technologies...
We offer specialised audit and advisory solutions to the banking, treasury, and other financial services sectors.
We at SNG Grant Thornton are uniquely placed to provide proactive service delivery and expertise that is locally focused in the longer term to help your...
Our team possess a wealth of expertise and a strong record in this industry to bring you pragmatic solutions that are realistic and sustainable
We assist both public and private sector organizations to adapt to the shifting tourism environment.
We know that every organisation is different. We offer your organisation advice and tailored solutions based on our Education Sector expertise to meet its...
Related insights: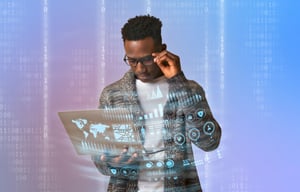 How are you ensuring your organisation is sustainable for the future?
The South African education sector is known for its unequal distribution of academic resources, decaying infrastructure, overcrowded classrooms, poor educational outcomes and perpetuating inequality which is failing many of its children, despite the industry receiving about 20 per cent of the national budget.
Due to the challenges in basic education, many South African children at primary and secondary levels fail to reach the Higher Education level. As a result of these challenges, access to universities and TVET colleges has increased significantly during the past decade.
Based on United Nations Educational, Scientific and Cultural Organization (UNESCO) standards, South Africa continues to dedicate a significant amount of its budget and wealth towards education (both formal and non-formal).