We combine deep industry expertise with newly uncovered insight to offer you long term solutions that are both illuminating and actionable for your company's...
With our forward-thinking approach, we can help you identify business risks and potential obstacles and help clients leverage legacy and emerging technologies...
We offer specialised audit and advisory solutions to the banking, treasury, and other financial services sectors.
We at SNG Grant Thornton are uniquely placed to provide proactive service delivery and expertise that is locally focused in the longer term to help your...
Our team possess a wealth of expertise and a strong record in this industry to bring you pragmatic solutions that are realistic and sustainable
We assist both public and private sector organizations to adapt to the shifting tourism environment.
We know that every organisation is different. We offer your organisation advice and tailored solutions based on our Education Sector expertise to meet its...
Related insights: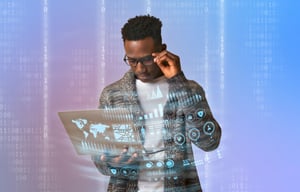 How are you ensuring your organisation is sustainable for the future?
The recent advancements in technology have disrupted the traditional tax function. This presents both opportunities and challenges.
Businesses have the opportunity to automate tax processes, develop and adopt new digital tools, invest in data management tools, enhance reporting and visualisation of datasets, extract knowledge from datasets and manage attendant tax risks.
Carrying out these functions requires leveraging technology. Our multi-skilled team is here to improve your operating model and increase efficiency in your business processes.
Tax Data Management
Development, management and optimisation of tax databases.
Data Integration and ETL
Integration of all tax-related data including data in ERP Systems.
Automation
Automation of business processes and development of digi-tools.
Big Data Analytics
Business intelligence reporting, data visualisation and machine learning.
Tax Technology Strategy Key Considerations
Our strategy takes into account the following key stages:
Our strategy takes into account the following key stages:
Starting with the end in mind and defining the desired state of the tax function.
Mapping out the current state to conduct a gap analysis.
Detailing the required changes (both process and technological) to achieve the desired state.
Putting together an implementation plan to achieve the desired state.