We combine deep industry expertise with newly uncovered insight to offer you long term solutions that are both illuminating and actionable for your company's...
With our forward-thinking approach, we can help you identify business risks and potential obstacles and help clients leverage legacy and emerging technologies...
We offer specialised audit and advisory solutions to the banking, treasury, and other financial services sectors.
We at SNG Grant Thornton are uniquely placed to provide proactive service delivery and expertise that is locally focused in the longer term to help your...
Our team possess a wealth of expertise and a strong record in this industry to bring you pragmatic solutions that are realistic and sustainable
We assist both public and private sector organizations to adapt to the shifting tourism environment.
We know that every organisation is different. We offer your organisation advice and tailored solutions based on our Education Sector expertise to meet its...
Related insights: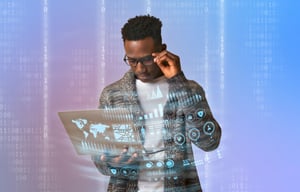 How are you ensuring your organisation is sustainable for the future?
We have a dynamic actuarial team set to assist businesses to comply with the audit standards where actuarial services are required.
Financial services
Credit Risk Management (IFRS 9)

Wholesale and retail portfolios
ECL parameter estimation and model calculations
Conceptual methodology reviews
Fair value calculations and reviews
Backtesting and validation
Financial Instrument Valuation (IFRS 13)

OTC options and derivatives
Fair value calculations of financial assets/liabilities
Insurance (IFRS 4, IFRS 17, SAM)

Long-term insurance (Life)
Short-term insurance (General)
Employee Benefits (IAS 19, GRAP 25)
Share scheme valuations (IFRS 2)
Lease Valuations (IFRS 16, IAS 17)

Incremental borrowing rate calculations
Specialist services
IFRS 9 compliance reviews, model development / model validation / suite implementation

Initial implementation and impact assessment of new regulatory reporting requirements

Credit

Credit scorecard development and validation

SARB self-assessments and BA200 reporting

Review & calculation of employee share options & BEE schemes

Internal and external audit support and training
Independent peer-review
Given our independence and high-calibre staff, we can also perform peer reviews of other companies' actuarial work.
Book a call today and learn what our actuarial solutions can do for you.