We combine deep industry expertise with newly uncovered insight to offer you long term solutions that are both illuminating and actionable for your company's...
With our forward-thinking approach, we can help you identify business risks and potential obstacles and help clients leverage legacy and emerging technologies...
We offer specialised audit and advisory solutions to the banking, treasury, and other financial services sectors.
We at SNG Grant Thornton are uniquely placed to provide proactive service delivery and expertise that is locally focused in the longer term to help your...
Our team possess a wealth of expertise and a strong record in this industry to bring you pragmatic solutions that are realistic and sustainable
We assist both public and private sector organizations to adapt to the shifting tourism environment.
We know that every organisation is different. We offer your organisation advice and tailored solutions based on our Education Sector expertise to meet its...
Related insights: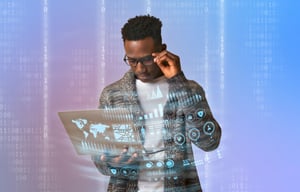 How are you ensuring your organisation is sustainable for the future?
Tax laws are generally complicated. Understanding and navigating tax laws in a new country is particularly challenging. SNG Grant Thornton Global Mobility team can assist new assignees with a clear and easy process aimed at avoiding confusion and uncertainty in unfamiliar territory.
Our services include:
Registration and deregistration of expatriates with relevant tax authorities.
Preparation of annual income tax returns for expatriates.
Preparation of first, second and top-up provisional tax computations and returns.
Conducting arrival/departure briefing of expatriates.
Drafting and submission of objection letters and follow-up with revenue authorities.
Appeals or alternative dispute resolution procedure, including meetings with tax authorities where required.
Liaising with tax authorities on all inbound and outbound tax queries on behalf of expatriates.
Facilitation of audits relating to expatriates.
Assisting with gross-up and tax equalisation calculation.
Review and advise on tax equalisation policy.
Assisting with tax clearance certificates/letters of good standing from tax authorities.
Provision of general tax advisory pertaining to expatriate services.