We combine deep industry expertise with newly uncovered insight to offer you long term solutions that are both illuminating and actionable for your company's...
With our forward-thinking approach, we can help you identify business risks and potential obstacles and help clients leverage legacy and emerging technologies...
We offer specialised audit and advisory solutions to the banking, treasury, and other financial services sectors.
We at SNG Grant Thornton are uniquely placed to provide proactive service delivery and expertise that is locally focused in the longer term to help your...
Our team possess a wealth of expertise and a strong record in this industry to bring you pragmatic solutions that are realistic and sustainable
We assist both public and private sector organizations to adapt to the shifting tourism environment.
We know that every organisation is different. We offer your organisation advice and tailored solutions based on our Education Sector expertise to meet its...
Related insights: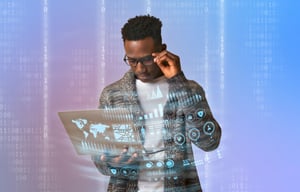 How are you ensuring your organisation is sustainable for the future?
Improve Business Agility with an Integrated Business Risk Services Approach
We understand that the advances in information technology (IT) have revolutionised business. Business models are in a constant state of flux; the strategy has become more emergent and collaborative and governance, risk and oversight have become even more critical. Our Business Risk Services ("BRS"), a strategic Advisory unit within SNG Grant Thornton, is focused on enabling broader risk coverage and proactive management of risks for the achievement of organisational strategy.
This is achieved through a combination of integrated solutions that are aimed at elevating the maturity of governance, risks and internal controls of our clients' businesses, in a rapidly evolving business world that is continuously being disrupted by technological innovations.
Our broad interventions are as follows:
Internal Audit
Enterprise Risk Management
Corporate Governance
Information Technology Advisory
Cyber Security
Data Analytics
Regulatory Compliance Management
Sarbanes-Oxley Consulting (SOX)
By integrating the above disciplines, we are able to ensure the development of robust systems of governance, risk and internal controls, underpinned by detailed technological solutions that can mitigate risks appropriately and improve the governance environment.
Book a call today and learn how this strategic service can help evolve your business.
Brochure
Ethics Evaluation and Risk Management System
Download