We combine deep industry expertise with newly uncovered insight to offer you long term solutions that are both illuminating and actionable for your company's...
With our forward-thinking approach, we can help you identify business risks and potential obstacles and help clients leverage legacy and emerging technologies...
We offer specialised audit and advisory solutions to the banking, treasury, and other financial services sectors.
We at SNG Grant Thornton are uniquely placed to provide proactive service delivery and expertise that is locally focused in the longer term to help your...
Our team possess a wealth of expertise and a strong record in this industry to bring you pragmatic solutions that are realistic and sustainable
We assist both public and private sector organizations to adapt to the shifting tourism environment.
We know that every organisation is different. We offer your organisation advice and tailored solutions based on our Education Sector expertise to meet its...
Related insights: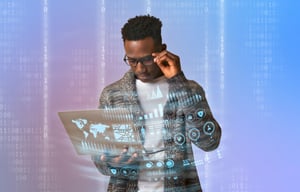 How are you ensuring your organisation is sustainable for the future?
Employers have an obligation to withhold employees' tax and pay it over to SARS. They are also required to retain records of all the taxes withheld and issue IRP5 certificates.
Personal income tax is the largest contributor of revenue to SARS. It is therefore important to ensure that the institution complies with the tax legislation and that all payroll records are accurate and complete. Failure to do that may result in heavy penalties and interest.
Employers are easy targets for additional revenue collection since the administration relating to payroll is so onerous and mistakes due to human or programming errors may occur. It is also an easy way for SARS to access additional revenue from several taxpayers.
In addition, given the nature of the employee base at most institutions of higher learning, where there is a large component of contracted or non-fulltime employees.
There are additional risks that need to be assessed.
There are additional risks that need to be assessed.
Is your payroll data accurate and complete for the calculation of employees' tax?
Non-full-time employees or contracts
Have you assessed all your non-full-time employees or contracts in compliance with the tax legislation for employees' tax purposes?
Payments made to your employees
Have you taken into account all the payments made to your employees including those paid outside the payroll system?