We combine deep industry expertise with newly uncovered insight to offer you long term solutions that are both illuminating and actionable for your company's...
With our forward-thinking approach, we can help you identify business risks and potential obstacles and help clients leverage legacy and emerging technologies...
We offer specialised audit and advisory solutions to the banking, treasury, and other financial services sectors.
We at SNG Grant Thornton are uniquely placed to provide proactive service delivery and expertise that is locally focused in the longer term to help your...
Our team possess a wealth of expertise and a strong record in this industry to bring you pragmatic solutions that are realistic and sustainable
We assist both public and private sector organizations to adapt to the shifting tourism environment.
We know that every organisation is different. We offer your organisation advice and tailored solutions based on our Education Sector expertise to meet its...
Related insights: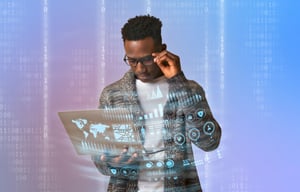 How are you ensuring your organisation is sustainable for the future?
The Customs and Excise environment is undergoing continuous changes to keep abreast with advances in technology.
Globally, importers, exporters and manufacturers of goods continue to employ numerous technology tools to achieve efficiency throughout their supply chains. Tax authorities have to modernise their systems, people, and processes to secure revenue collection while facilitating legitimate trade. This results in continuous changes in the Customs and Excise legislation.
SNG Grant Thornton Customs and Excise services can assist traders with ensuring that they achieve efficient supply chains while remaining compliant.
Our services include:
· Assistance with registration, licensing and accreditation.
· Providing imports and exports planning advice.
· Performing supply chain reviews.
· Conducting Customs and Excise risk and compliance assessments.
· Conducting Carbon tax reviews and assessments.
· Providing Customs and Excise duty relief advice.
· Assisting with resolving disputes with tax authorities and other relevant government agencies.
· Providing Customs and Excise training.