We combine deep industry expertise with newly uncovered insight to offer you long term solutions that are both illuminating and actionable for your company's...
With our forward-thinking approach, we can help you identify business risks and potential obstacles and help clients leverage legacy and emerging technologies...
We offer specialised audit and advisory solutions to the banking, treasury, and other financial services sectors.
We at SNG Grant Thornton are uniquely placed to provide proactive service delivery and expertise that is locally focused in the longer term to help your...
Our team possess a wealth of expertise and a strong record in this industry to bring you pragmatic solutions that are realistic and sustainable
We assist both public and private sector organizations to adapt to the shifting tourism environment.
We know that every organisation is different. We offer your organisation advice and tailored solutions based on our Education Sector expertise to meet its...
Related insights: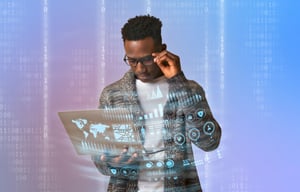 How are you ensuring your organisation is sustainable for the future?
In recent years, corporate (business) tax has become a crucial component for business strategy, and it is a top priority for every stakeholder. The world of corporate taxes has transformed into today's challenge for many organizations, and there is no going back.
Tax authorities across the globe have become more aggressive in ensuring that businesses have no excuse for ignorance about their tax function(s). At SNG Grant Thornton, we believe that businesses should not rely on the likelihood that tax authorities may not come after them but rather on their readiness and the fact that they have made their position undefeatable.
Managing tax risk has become an aspect that no business can afford to neglect. Navigating through the growing complexity in the tax laws and often uncertainty over the income tax treatment of certain transactions or arrangements which are susceptible to challenge by tax authority requires expert knowledge and know-how.
We offer your business access to a global network of tax specialists in over 130 countries with extensive corporate tax technical skills to provide meaningful advice and add value to your organization.
Our services include:
Corporate tax risk management.

Tax planning.

Tax accounting.

Tax consulting.

Mergers & acquisitions.

Due Diligence reviews.