We combine deep industry expertise with newly uncovered insight to offer you long term solutions that are both illuminating and actionable for your company's...
With our forward-thinking approach, we can help you identify business risks and potential obstacles and help clients leverage legacy and emerging technologies...
We offer specialised audit and advisory solutions to the banking, treasury, and other financial services sectors.
We at SNG Grant Thornton are uniquely placed to provide proactive service delivery and expertise that is locally focused in the longer term to help your...
Our team possess a wealth of expertise and a strong record in this industry to bring you pragmatic solutions that are realistic and sustainable
We assist both public and private sector organizations to adapt to the shifting tourism environment.
We know that every organisation is different. We offer your organisation advice and tailored solutions based on our Education Sector expertise to meet its...
Related insights: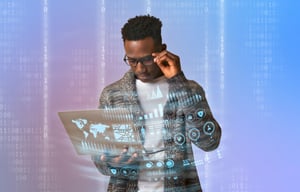 How are you ensuring your organisation is sustainable for the future?
"Grant Thornton" refers to the brand under which the Grant Thornton member firms provide assurance, tax and advisory services to their clients and/or refers to one or more member firms, as the context requires. "GTIL" refers to Grant Thornton International Ltd (GTIL).
SNG Grant Thornton is a member firm of GTIL. GTIL and each member firm of GTIL is a separate legal entity.
GTIL is a non-practicing, international umbrella entity organised as a private company limited by guarantee incorporated in England and Wales. GTIL does not deliver services in its own name or at all. Services are delivered by the member firms. GTIL and its member firms are not agents of, and do not obligate, one another and are not liable for one another's acts or omissions.
The name "Grant Thornton", the Grant Thornton logo, including the Mobius symbol/device, are trademarks of GTIL. All copyright is owned by GTIL, including the copyright in the Grant Thornton logo; all rights are reserved.
E-mail disclaimer

This e-mail may be privileged, is confidential and may only be read by the addressee. If you have received this in error, please delete it from your computer and network and notify us by return e-mail. Any views expressed in this e-mail are not those of SNG Grant Thornton unless they are business-related and sent by someone duly authorised to express them.
No opinions, advice or undertakings are valid unless they emanate from a partner, principal or director of Grant Thornton or one of its associated entities. Whilst SNG Grant Thornton employs reasonable precautions, it cannot guarantee that this e-mail and any attachments are virus-free and it will not be liable for any virus related losses or damage caused to the recipient of this e-mail.