We combine deep industry expertise with newly uncovered insight to offer you long term solutions that are both illuminating and actionable for your company's...
With our forward-thinking approach, we can help you identify business risks and potential obstacles and help clients leverage legacy and emerging technologies...
We offer specialised audit and advisory solutions to the banking, treasury, and other financial services sectors.
We at SNG Grant Thornton are uniquely placed to provide proactive service delivery and expertise that is locally focused in the longer term to help your...
Our team possess a wealth of expertise and a strong record in this industry to bring you pragmatic solutions that are realistic and sustainable
We assist both public and private sector organizations to adapt to the shifting tourism environment.
We know that every organisation is different. We offer your organisation advice and tailored solutions based on our Education Sector expertise to meet its...
Related insights: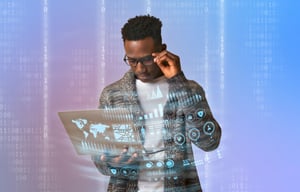 How are you ensuring your organisation is sustainable for the future?
Please read the General information and our Conditions of Use and Private Policy below. They apply to all users of this Website located at www.sng-grantthornton.co.za ("the Website") without qualifications or exceptions. If you do not agree to any of their content, you may not enter, view or make use of the Website.
General information
SNG Grant Thornton is a member of Grant Thornton International.
Grant Thornton International is one of the world's leading organisation of accounting and consulting firms providing assurance, tax and specialist business advice. Services are delivered nationally by the member and correspondent firms of Grant Thornton International, a network of independent firms throughout the world. Grant Thornton International is a non-practicing, non-trading international umbrella organisation and does not deliver services in its own name.
Each member firm in Grant Thornton International is a separate independent national firm. These firms are not members of one international partnership or otherwise legal partners with each other, nor is any firm responsible for the services or activities of any other. Each firm governs itself and handles its administrative matters on a local basis. Although many of the firms now carry the Grant Thornton name, either exclusively or in their national practice names, there is no common ownership among the firms or by Grant Thornton International. The firms are joined by a common professional vision, are specially focused on entrepreneur, owner-managed business and share a commitment to providing high quality service to their clients when they do business outside their home country.
Conditions of use
The Website is owned by SNG Grant Thornton which has copyright in respect of all material contained on the Website. No content of the Website may be downloaded, altered, distributed, transferred, added to, or in any other way interfered with, except as otherwise expressly indicated or with the prior consent of SNG Grant Thornton.
Comments and suggestions about the Website are welcome. By making such suggestions or comments, you release intellectual property rights contained in them to Grant Thornton at no charge.
SNG Grant Thornton reserves the right to change the content of the Website at any time at its sole discretion.
News articles or opinions published on the Website reflect the views of the author. SNG Grant Thornton does not necessarily associate itself with any of the views or opinions expressed by authors of any news articles or opinions published on the Website.
You may not use the Website to send or post on message boards, or place on the Website, any message or material that is obscene, vulgar, harassing, illegal or otherwise objectionable.
The Website may provide links to various other internet sites. SNG Grant Thornton has no control over the content of these websites, nor does it review that content. SNG Grant Thornton will therefore not be held responsibly for the content or accuracy of this Website. Your access to other websites is at your own risk. Other websites may contain material that may be offensive to you. Please, therefore, access other websites at your own discretion.
The purpose of the Website is to prove general information about SNG Grant Thornton and its people and services. Whilst every care is taken to ensure that information provided on the Website is accurate, SNG Grant Thornton does not guarantee its accuracy and accordingly does not accept any liability for any loss or damage, howsoever caused, that may arise from your use of the Website or reliance upon for information contained in them. None of the information contained on the Website constitutes advice in relation to any specific matter.
SNG Grant Thornton obtains all software and files which are capable of being downloaded from sources which it believes to be accurate and reliable. Notwithstanding this, SNG Grant Thornton shall not be responsible for any errors or omissions in respect of any downloadable files or software available on the Website. SNG Grant Thornton makes no representations concerning the functionality or liability for any losses, damage, claims or costs suffered by you as a result of your downloading, use of, or reliance upon such files and software.
SNG Grant Thornton does not and cannot guarantee that software or files are available for download from the Website or that the Website as a whole, is free of viruses, worms, Trojan horses or other code that has contaminating or destructive properties. Accordingly, your use of this Website is at your own risk.
Any dispute arising between SNG Grant Thornton and a third party concerning the use of, or reliance upon the website will be subject to the jurisdiction of the law of, and courts of, the Republic of South Africa.
Privacy policy
SNG Grant Thornton recognises and respects your right to privacy. Accordingly, we are committed to the protection of information belonging to you which identifies you to third parties ("Personal Information") and the appropriate use of personal information.
Certain personal information can be obtained automatically as you navigate through the Website. This includes, but is not necessarily limited to your internet protocol address, the software which you are using to browse the internet and your domain. This assists SNG Grant Thornton to manage the site and providing the functionality to you. We may use this information for our own marketing purpose but will not provide it to any third parties.
"Cookies" accessed or stored by the Website may retain Personal Information including your name, e-mail address, postal address and telephone number, but you have the choice to switch off "cookies" on your computer. Any "cookie" used by the Website is not accessible to other internet websites.