We combine deep industry expertise with newly uncovered insight to offer you long term solutions that are both illuminating and actionable for your company's...
With our forward-thinking approach, we can help you identify business risks and potential obstacles and help clients leverage legacy and emerging technologies...
We offer specialised audit and advisory solutions to the banking, treasury, and other financial services sectors.
We at SNG Grant Thornton are uniquely placed to provide proactive service delivery and expertise that is locally focused in the longer term to help your...
Our team possess a wealth of expertise and a strong record in this industry to bring you pragmatic solutions that are realistic and sustainable
We assist both public and private sector organizations to adapt to the shifting tourism environment.
We know that every organisation is different. We offer your organisation advice and tailored solutions based on our Education Sector expertise to meet its...
Related insights: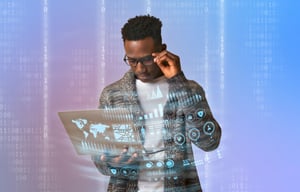 How are you ensuring your organisation is sustainable for the future?
The Technology, Media, and Telecommunication (TMT) sector has been growing at a rapid pace from computing hardware, semiconductor, communications, equipment, research and development to enterprise software, big data, e-commerce, social media and the recent rise in demand for artificial intelligence (AI), Internet of Things (IoT), Blockchain, metaverse and cloud computing to name a few.
While technology-based companies continue to build market share, they too just like any other organisation also face significant challenges with, for example, public trust issues relating to data privacy. Vast amounts of personal data from consumers, businesses, and institutions are collected as technology companies drive the adoption of digital business models. Cybersecurity risk then comes into play as attackers focus on data and network penetration to cease private information.
How can we help you?
Our TMT industry experts will Go Beyond the brief to help you equip your organisation from cyber breakouts, including identifying opportunities, challenges, risks and applying broad methods that align with tomorrow's possibilities.