We combine deep industry expertise with newly uncovered insight to offer you long term solutions that are both illuminating and actionable for your company's...
With our forward-thinking approach, we can help you identify business risks and potential obstacles and help clients leverage legacy and emerging technologies...
We offer specialised audit and advisory solutions to the banking, treasury, and other financial services sectors.
We at SNG Grant Thornton are uniquely placed to provide proactive service delivery and expertise that is locally focused in the longer term to help your...
Our team possess a wealth of expertise and a strong record in this industry to bring you pragmatic solutions that are realistic and sustainable
We assist both public and private sector organizations to adapt to the shifting tourism environment.
We know that every organisation is different. We offer your organisation advice and tailored solutions based on our Education Sector expertise to meet its...
Related insights: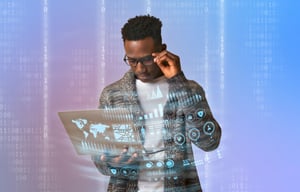 How are you ensuring your organisation is sustainable for the future?
Financial Services, Mining, and Education sector offers a special tax dispensation and poses a solid regulatory and legal framework.
Entities operating within these specialised sectors requires a tailor-made audit and advisory service outside the standard approach and service offering. Traversing through the specialised and often complex tax rules requires expert knowledge and technical know-how.
SNG Grant Thornton Tax Advisory has a team of dedicated tax specialists with extensive knowledge to bring practical and cost-effective tax solutions to our clients and assist entities operating within these sectors to manage their tax needs effectively.