We combine deep industry expertise with newly uncovered insight to offer you long term solutions that are both illuminating and actionable for your company's...
With our forward-thinking approach, we can help you identify business risks and potential obstacles and help clients leverage legacy and emerging technologies...
We offer specialised audit and advisory solutions to the banking, treasury, and other financial services sectors.
We at SNG Grant Thornton are uniquely placed to provide proactive service delivery and expertise that is locally focused in the longer term to help your...
Our team possess a wealth of expertise and a strong record in this industry to bring you pragmatic solutions that are realistic and sustainable
We assist both public and private sector organizations to adapt to the shifting tourism environment.
We know that every organisation is different. We offer your organisation advice and tailored solutions based on our Education Sector expertise to meet its...
Related insights: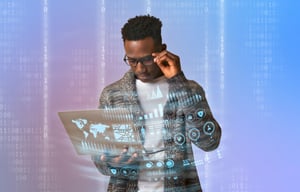 How are you ensuring your organisation is sustainable for the future?
How are you ensuring your organisation is sustainable for the future?
Many businesses are looking to introduce more sustainable business practices, but the challenge lies in understanding what actions must be prioritised and how to effectively incorporate carbon reduction, diversity, and social responsibility into business models. Our team can help frame your Environmental, Social and Governance value landscape by helping you optimise your strategy and drive economic value.
Environmental

Social

Governance
Environmental

Reducing emissions and energy consumption, and safeguarding your business from rising carbon tax costs.

Social

Identifying human rights issues and improving labour standards.

Governance

Encouraging growth or sustainability with the right board composition.