We combine deep industry expertise with newly uncovered insight to offer you long term solutions that are both illuminating and actionable for your company's...
With our forward-thinking approach, we can help you identify business risks and potential obstacles and help clients leverage legacy and emerging technologies...
We offer specialised audit and advisory solutions to the banking, treasury, and other financial services sectors.
We at SNG Grant Thornton are uniquely placed to provide proactive service delivery and expertise that is locally focused in the longer term to help your...
Our team possess a wealth of expertise and a strong record in this industry to bring you pragmatic solutions that are realistic and sustainable
We assist both public and private sector organizations to adapt to the shifting tourism environment.
We know that every organisation is different. We offer your organisation advice and tailored solutions based on our Education Sector expertise to meet its...
Related insights: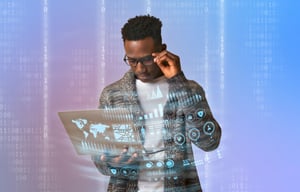 How are you ensuring your organisation is sustainable for the future?
With high inflation widespread around the world and likely to persist into 2023, many mid-market companies are facing unprecedented challenges.
As input costs rise and consumers rein in their spending, margins come under pressure and businesses find it harder to protect their profits and make effective investment decisions says SNG Grant Thornton, Managing Director of Advisory Oupa Mbokodo.
Mbokodo's comments comes on the back of Grant Thornton SA Business Pulse survey of about 100 South African business leaders across different industries to provide insights on the views and expectations of the South African mid-market businesses.
Mid-market businesses are defined as companies that have between 50-500 employees. Target respondents for the study include chief executive officers, managing directors, chairmen or other senior decision-makers.
Grant Thornton's business pulse is the first index to track the health of mid-sized companies at a global, regional, country and sector level covering 10 000 business leaders across 28 economies.
Mbokodo notes that the first half of this year's (H1-2022) results are released at a crucial time when medium-sized enterprises are still trying to recover from the impact of the Covid-19 pandemic, the riots and recent floods in Kwa-Zulu Natal, while going through load shedding and the impact of Russia's invasion of Ukraine, which is impacting inflation globally.
Compared to H1 2021 results, the survey showed that inflation had become a key concern for the mid-market, with pressures from rising wages, increased costs from vendors, transportation costs and rising energy costs. However, rising energy costs and falling investment and economic conditions are notable trends.
"Inflation was also a major challenge for mid-market businesses, whereby higher operational costs are having a negative impact on profitability unless selling prices offset them.
"The higher operational costs also bring the prospects of higher interest rates to control inflation, which can dramatically slow demand and push up costs of borrowing", said Mbokodo.
According to Stats SA, the inflation rate increased from 6.5% in May 2022 to 7.4% in June 2022 primarily due to rising food and transportation costs. This is the highest rate since the 8% rate in May 2009. Between May and June of 2022, the Consumer Price Index (CPI) increased by 1.1%.
The results of the survey also showed that mid-market businesses were investing in technology to offset the damage caused by soaring inflation by reducing operational costs and improving efficiencies.
Mbokodo called on companies to harness digital solutions to build smarter, leaner businesses that can withstand the impact of inflation and find new ways to ensure growth.
The survey also found that 60% of companies plan to increase their overall investment in technology (digital, automation, etc) in the next 12 months. Digital innovation is vital in improving efficiencies and digital transformation remains critical to improving consumer engagement, a trend accelerated by the pandemic. Cyber risk and its impact remain a concern for business leaders.
He also said that South African mid-market businesses were anticipating a price increase of 27 % for energy/utility costs, and 26% increase in transport costs in the next 12 months. Although business leaders remain concerned about the increasing cost of labour, the survey indicated that availability of skilled labour is no longer a significant concern. This may indicate that businesses have dealt with the shock related to the great resignation, virtual secondments, and associated practices.
"While South African mid-market companies are optimistic about future growth, they are acutely aware of the challenges they face as a result of the pandemic and inflation.
Leaders are reprioritising investments and updating long-term visions and plans to position themselves for recovery," Mbokodo concluded.
To survive and thrive, mid-market companies around the world must do what they are good at adapt! To help them, we have drawn on the breadth of experience and market knowledge within Grant Thornton's network to develop the 'Essential action plan for managing in inflationary times. The plan comprises seven actions we believe mid-market businesses should take now to deal with this threat – or at least consider taking.
END
_____________________________________________________________________________
Further enquiries, please contact:
Lebogang Kholoane
Marketing & Communications Manager
SNG Grant Thornton
D: +27 (0) 11 231 0600
E: lebogang.kholoane@sng.gt.com
About SNG Grant Thornton
SNG Grant Thornton is the South African member firm of Grant Thornton International Ltd. We have progressed expeditiously in every aspect ever since our establishment in 1985. We are an indigenous mid-tier assurance, tax and advisory firm with offices in South Africa and Eswatini.
We Go Beyond client expectations to deliver proactive solutions. We don't predict the future. We help you shape it.
All references to SNG Grant Thornton in the press release and this "Notes to editor" section are to SNG Grant Thornton.
South African Business Pulse
The Grant Thornton International Business Report (IBR) is a survey of mid-market businesses. Launched in 1992, the IBR now provides insight into the views and expectations of around 10,000 businesses across 29 economies. Questionnaires are translated into local languages and fieldwork is undertaken on a biannual basis, through both online and telephone interviews. The data for this release is from interviews conducted between January and June 2022 with chief executive officers, managing directors, chairpersons, or other senior executives from all industry sectors.