We combine deep industry expertise with newly uncovered insight to offer you long term solutions that are both illuminating and actionable for your company's...
With our forward-thinking approach, we can help you identify business risks and potential obstacles and help clients leverage legacy and emerging technologies...
We offer specialised audit and advisory solutions to the banking, treasury, and other financial services sectors.
We at SNG Grant Thornton are uniquely placed to provide proactive service delivery and expertise that is locally focused in the longer term to help your...
Our team possess a wealth of expertise and a strong record in this industry to bring you pragmatic solutions that are realistic and sustainable
We assist both public and private sector organizations to adapt to the shifting tourism environment.
We know that every organisation is different. We offer your organisation advice and tailored solutions based on our Education Sector expertise to meet its...
Related insights: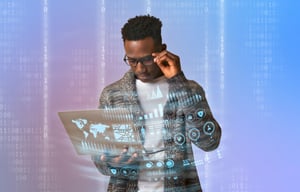 How are you ensuring your organisation is sustainable for the future?
For more than a hundred years, Grant Thornton has been supporting dynamic organisations in realising their strategic ambitions. Our strong presence in the different countries of the continent, technical ability and vast international experiences allow us to provide our clients with a unique quality of service.
Africa is the 2nd largest and most populated continent. It has vast natural resources, exponential population growth and increased access to public and private capital, all assets that make this continent a lucrative business platform with enormous potential.
Grant Thornton's Ambition
To provide, through a strategic hub, "Africa Desk", a differentiating solution adapted to the context of your investments in Africa.
How do we achieve this?
We have set up a strategic hub from our Abidjan and Johannesburg offices. This Hub relies on the experience and strength of the Grant Thornton network to provide a tailor-made result, meeting your expectations and cutting-edge solutions.
Our solutions
A single point of contact
An integrated service offering
Find out more
Our service offering
Tax Advisory
We provide advice on the tax aspects of your multi-jurisdictional investments.
Tax Compliance
At the heart of your activities in Africa, we accompany you in the respect of your tax obligations on a day-to-day basis.