We combine deep industry expertise with newly uncovered insight to offer you long term solutions that are both illuminating and actionable for your company's...
With our forward-thinking approach, we can help you identify business risks and potential obstacles and help clients leverage legacy and emerging technologies...
We offer specialised audit and advisory solutions to the banking, treasury, and other financial services sectors.
We at SNG Grant Thornton are uniquely placed to provide proactive service delivery and expertise that is locally focused in the longer term to help your...
Our team possess a wealth of expertise and a strong record in this industry to bring you pragmatic solutions that are realistic and sustainable
We assist both public and private sector organizations to adapt to the shifting tourism environment.
We know that every organisation is different. We offer your organisation advice and tailored solutions based on our Education Sector expertise to meet its...
Related insights: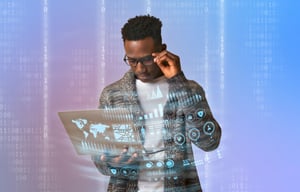 How are you ensuring your organisation is sustainable for the future?
SNG Grant Thornton is expanding its Advisory services in Africa and will be bringing a new and unmatched consulting model to the Mining Industry, combining the highest calibre of independent consultants in the industry with the scale, credentials and resources of SNG Grant Thornton, leveraging additional synergistic value through integration.
NextGenOpX is a management consulting company focusing on integrated operations, primarily within the mining industry. They are a global business that has done significant projects worldwide and has a solid local footprint in South Africa. SNG Grant Thornton works with NextGenOpX in an integrated way to provide a better service to clients in the region, leveraging additional synergistic value through integration.
We see severe limitations in the current offerings from other consulting companies, and we want to bring clients a distinctly different approach that better addresses the needs we see across the industry.
This approach will result in a better experience for clients and will target previously untapped latent value currently locked in the interfaces across operations and how businesses are optimised for whole-system value.
These differences will centre around three world-class capabilities:
A holistic, integrated approach based on a unique, industry-leading Integrated Operating model

A powerful leadership-led co-design approach, which ensures ownership, accountability and commitment

Delivered with deep operational empathy through experienced operational leaders, not career consultants
What SNG Grant Thornton brings?
Credentials :Top tier South African owned business, Major local RSA footprint, Level 1 B-BBEE company, and Global reach of Grant Thornton International
Style: Committed to co-created solutions with clients, Approachable, collaborative style, Non-bureaucratic, Socially responsible and progressive
Industries: Mining, Oil & Gas, Utilities & Cleantech, Technology, Media, Telecommunications, Industrial Products, Financial Services and Health
Services: Business advisory, Financial Modelling, Business Risk, Digital & Analytics, Cloud Computing, Cyber Security, Programme Management
Deep mining expertise, Operational empathy, Technical expertise, Global network, Unique integration expertise, Executive-level co-design , Transformational change and Digital/Technology strategy
Integration Maturity Assessment, Leadership Development Training, Integrated operating model design and Implementation Process
What the Integrated Collaborators bring?
Strategy, Resource Planning, Mining & Processing, Asset management, Supply Chain, Logistics, Marketing, Business Turnarounds, Technology
Digital, Data Analytics, HR & Org design, Change Management, Programme Mgt (PMO) Lean / MOS / BI and Training