We combine deep industry expertise with newly uncovered insight to offer you long term solutions that are both illuminating and actionable for your company's...
With our forward-thinking approach, we can help you identify business risks and potential obstacles and help clients leverage legacy and emerging technologies...
We offer specialised audit and advisory solutions to the banking, treasury, and other financial services sectors.
We at SNG Grant Thornton are uniquely placed to provide proactive service delivery and expertise that is locally focused in the longer term to help your...
Our team possess a wealth of expertise and a strong record in this industry to bring you pragmatic solutions that are realistic and sustainable
We assist both public and private sector organizations to adapt to the shifting tourism environment.
We know that every organisation is different. We offer your organisation advice and tailored solutions based on our Education Sector expertise to meet its...
Related insights: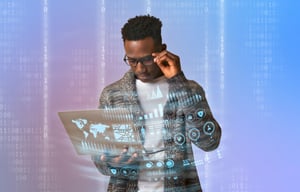 How are you ensuring your organisation is sustainable for the future?
Utilities and Cleantech sectors are transforming in line with regulatory compliance, advancements in technology and the search for a more sustainable future.
Industry complex challenges require a diverse approach, from policy alignment to strategy formulation and digital transformation. You can count on us to explore your brief from every angle, tackle your complex issues, revise your strategy, and give you cutting-edge insights to grow your business.
Our service offering includes:
Business Consulting
Taxation
Business Risk Services
Business Outsourcing
Forensics
Data Analytics
Cyber Security
Programme Management
We are not limited by geographical borders. We collaborate with our global network across 130 countries to help shape your business for years to come.
Want to return to the main page?